About Infobreez Technologies
Welcome to Infobreez, a leading provider of cutting-edge ERP (Enterprise Resource Planning) software solutions tailored to meet the unique needs of modern businesses. With a legacy spanning five successful years in the industry, we take pride in our commitment to delivering top-notch technology and exceptional services that empower organizations to thrive in today's dynamic business landscape. Founded in 2017, Infobreez was born out of a passion for innovation and a deep understanding of the challenges businesses face in managing their operations efficiently.
Our journey began with a vision to transform how companies operate by providing comprehensive, customizable ERP software that streamlines processes, enhances productivity, and drives growth.
At Infobreez, we recognize that every business is unique, and that's why we go beyond the one-size-fits-all approach. Our dedicated team of experts works closely with each client to analyze their specific requirements and tailor our ERP solutions to align perfectly with their goals and aspirations. With a workforce ranging between 11 to 50 highly skilled professionals, we combine technical expertise with a keen business acumen to deliver solutions that are as unique as the businesses we serve. But our commitment doesn't end at implementation. We firmly believe that adopting new technology should be a seamless and rewarding experience. That's why we provide comprehensive support and unwavering guidance to ensure that even those unfamiliar with ERP systems can harness their full potential. Our customer-centric approach means that we're with you every step of the way, from initial consultation to ongoing maintenance and support, ensuring that your business operates at its best. As Infobreez continues to evolve and innovate, our core values remain unchanged: excellence, integrity, and customer satisfaction. We take pride in being a trusted partner in your journey toward operational excellence and success. Join us and experience the power of personalized ERP solutions that drive efficiency, productivity, and growth.
Welcome to the future of business management with Infobreez.
Customer-Centric Approach
We prioritize the needs and satisfaction of our customers, ensuring that our solutions are tailored to meet their specific requirements.
We stay at the forefront of technological advancements, leveraging the latest tools and platforms to deliver high-quality and efficient solutions.
Collaborative Partnership
We believe in building strong and long-lasting partnerships with our clients, working together to achieve mutual success and growth.
Meet the Visionary Behind Infobreez!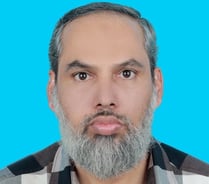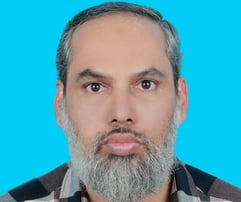 Introducing Mr. Yahya - The Founder of Infobreez
In the dynamic world of business technology, one name stands out as a true innovator - Mr. Yahya, the driving force behind Infobreez. With a passion for excellence and a keen understanding of modern business needs, Mr. Yahya founded Infobreez to provide businesses with customizable ERP software that transforms their operations.
At Infobreez, we believe that every business is unique, so our ERP solutions are designed to be tailored to your specific requirements. With Mr. Yahya's visionary leadership, Infobreez is dedicated to empowering businesses, streamlining processes, and accelerating growth through cutting-edge technology.
Join us in celebrating Mr. Yahya, whose commitment to innovation has brought forth a new era of business management. Explore the world of customizable ERP software with Infobreez and experience the future of efficient and agile operations.
Here's to the visionary leader who is shaping the way businesses thrive - Mr. Yahya and Infobreez, a name synonymous with excellence in ERP solutions.
Innovation starts here.
Spunic Infra, Near NITC Campus, NIT PO, Kozhikode, 673601